TAXI SYDNEY DOMESTIC AIRPORT
# SILVER SERVICES TAXI TO DOMESTIC AIRPORT SYDNEY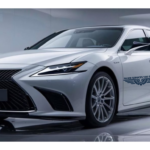 Silver Services Taxi Sydney DOMESTIC airport
Book A Taxi To And From Sydney Domestic Airport
Sydney Domestic Airport Taxi Booking. Booking A Taxi In Sydney Never Been Easier Or Hassle Free Than From Us. We Provide Professional Premium Silver International Taxi Services In Sydney. We Provide An Easy And Affordable Way To Get Around The Town.  Our Taxi Team Is Here To Get You Anywhere. Sedan SUV Maxi Taxi With Baby Seat.
Security Cameras Operate At All Times Within All Taxis To Ensure A Safe Journey For All Passengers.
CABIN CREW TRANSFER
Crew Transfer To And From Sydney Airport
Silver Services Taxi Sydney We Expert In Qantas Cabin Crew Transfer To And From Sydney Domestic Airport And Sydney International Any Where Sydney Or Outside Sydney Metro Area . Simply Pre Book Online. For Sydney Metro Area Min 20 Min – 45 Min (For ASAP Pick Up) , Outside Anywhere Sydney Metro Area 60 min – 90 Min ( For ASAP Or Urgent Crew Pick Up). Call 1300 009 403 Or Cabin Crew Booking Online
CORPORATE TAXI BOOKING
Trusted CabCharge Corporate Taxi Booking
Silver Services Taxi Specialist In Corporate Taxi Sydney For business and we provide many different services such as Airport transfers, Sporting event transports, Corporate travels.